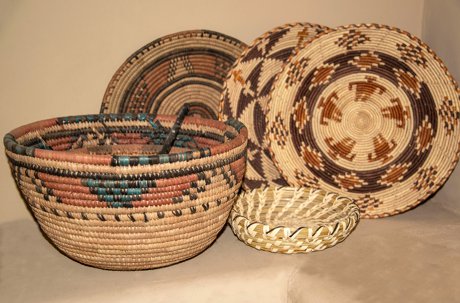 Traditions of the past are savored for generations at the Heard Museum on Phoenix property. Dedicated to the preservation of precious Native American culture, this establishment presents an impressive collaboration of exhibits and displays. Since the doors first opened in 1929 the museum has a history of working with tribes to protect the authenticity and care of their history.
In the permanent collection thousands of items illustrate the vivid culture of the nation's first inhabitants. Popular sections include Hopi katsina dolls, Navajo jewelry and textiles and Zuni jewelry. Beautiful ceramics and other genuine pieces of art from the Southwestern part of the United States are well represented alongside a gathering of baskets dating from modern day all the way back to prehistoric times. Past and current exhibits strive to tell the Native American story in a first person setting. From paintings to jewelry to textiles to ceramics items showcase the simple yet majestic lifestyle lived. The Digital Library allows people to view collections online without actually traveling or living near Phoenix property.
Phoenix Real Estate Embraces Local Culture
Education is key to understanding. Special events are held regularly bringing the Phoenix real estate community together. First Fridays at the Heard Museum offers free admission, food and beverages plus a lively vibe. Many make sure to mark the first Friday of the month on the calendar and come regularly. The annual Indian Fair and Market always draws a crowd. 2018 marks the 60th year of this celebration. Two days of wonderment are filled with artist showings, cultural exhibitions, storytelling, lectures, demonstrations and crafts. Food booths offer tasty tidbits to fair goers strolling about. Another seasonal event is the annual Hoop Dance Competition. Originating back to indigenous healing ceremonies the art of the dance is a time honored treasure.
The Museum Gallery is open Monday through Saturday from 9:30 a.m. to 5 p.m. and Sundays from 11 a.m. to 5 p.m. Free guided tours are available and a great way to get additional insight. Call 602.252.8840 for more information.